Bamboo Cutlery: Setting a Green Dining Table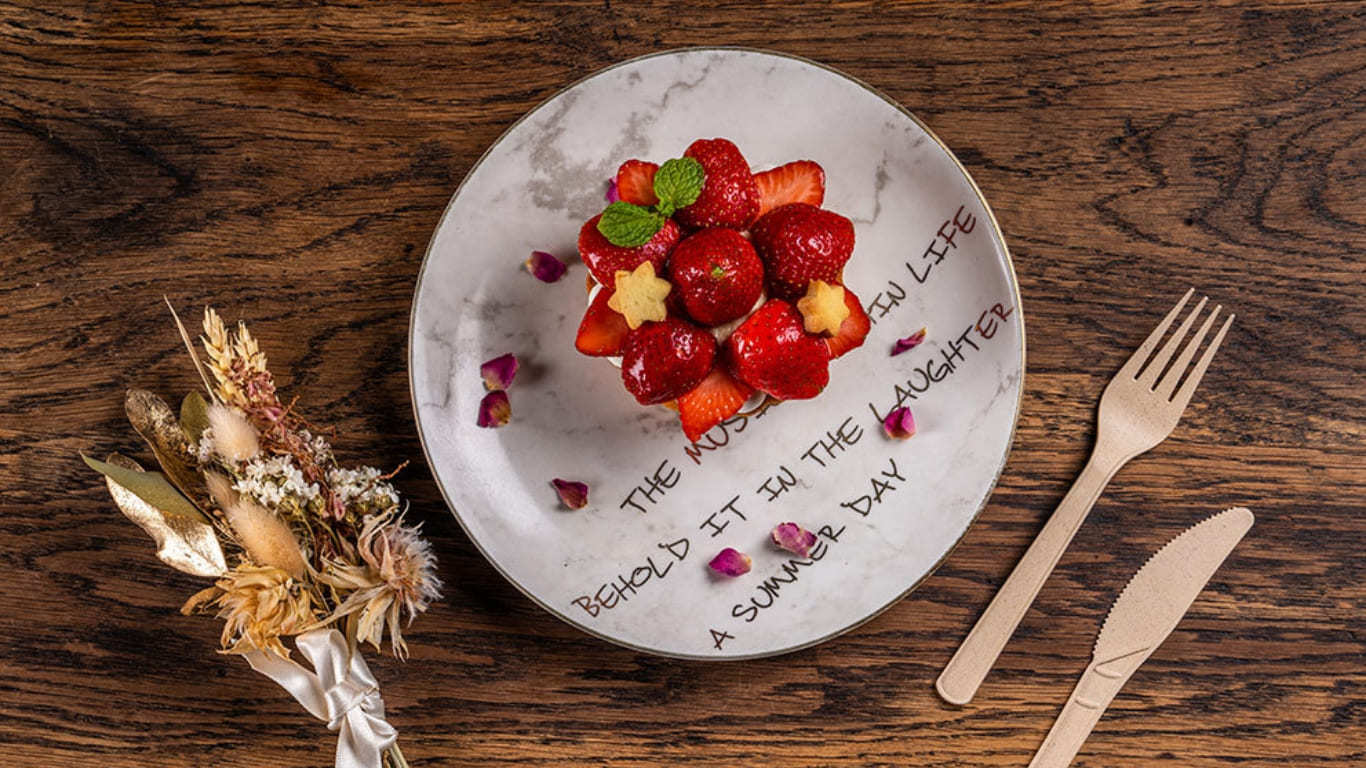 Bamboo is one of the fastest growing plants and can be found in countries with humid and tropical climates. There are even certain types of bamboo that can mature in as little as 90 days! This volunteer plant does not require fertilizers and is known as a sustainable crop. This is why bamboo is well known in the construction industry and is a popular product used when making furniture and tableware.
What is bamboo tableware?
As the name suggests, bamboo tableware is made from bamboo. Some of these ingredients are mixed with other ingredients such as wheat, rice husks or cornstarch to form different types of tableware.
These are more natural products and are usually not mixed with any plastic or petroleum-based ingredients. Therefore, they are compostable and biodegradable.
It's reusable, perfect for serving hot and cold food, and a must-have for every eco-friendly home.
Bamboo promises a sustainable lifestyle as it encourages people to reduce plastic usage while helping to heal the planet. Switching to eco-friendly kitchenware also helps young people adopt and popularize the concept of sustainable living with zero plastic use.
The making process of bamboo tableware
Generally speaking, bamboo products are usually made with sheaths. This sheath is a protective coating for bamboo stalks growing in seedlings. As the bamboo matures, the bamboo sheaths fall off and fall to the ground.
If the sheath that falls to the ground is not collected, it is simply broken down by microorganisms and decomposed, and then absorbed back into the ground.
The sheaths collected immediately after falling can be used to produce bamboo tableware. The sheath will then go through a manufacturing process of dismantling, cleaning, boiling, and covering to the desired thickness.
It is then molded into specific shapes such as spoons, forks, plates, etc.
The benefits of using bamboo tableware
If you have read this far, you must have been interested in bamboo tableware. To push the claim even further, here are some additional perks to convince you:-
Environmental friendly
Bamboo products are a very environmentally friendly resource. Bamboo grows faster than any other wood without using any additional chemical fertilizers.
During the manufacturing process, no environmentally harmful chemicals are added.
Not only that, this tableware can be produced without killing the plants and is easily composted. It is biodegradable.
Durable and versatile
Bamboo products are very strong and durable. Bamboo itself has these qualities too. Bamboo cutlery is made into tableware and is mostly lightweight in nature but is actually stronger than other traditional types of wood.
The weight and versatility of bamboo tableware make it suitable for those who like to travel. You don't have to worry about packing bamboo utensils into your travel bag.
Say goodbye to scratches on pots and pans
If you're a nonstick fan, you may be skeptical when other people use your pots and pans if you use a wooden or metal spatula.
With bamboo utensils, you don't have to worry as there won't be any damage to your pots and pans as they won't cause any accidental scratches and gouges.
Conclusion
There are many kinds of bamboo tableware. Throughout the manufacturing process, no additional non-environmentally friendly products are added to production. This tableware also has multiple benefits for you and the environment, so give it a chance to try today. If you want to buy bamboo tableware, please
contact us
.
JIANGQIAO is a professional
custom bamboo daily necessities manufacturer
. Our products have completely independent intellectual property rights and have obtained more than 60 production technology and processing technology patents, including 9 invention patents and 2 international patents. The product has stable performance and has passed CE, ROHS, FCC, and other quality certifications, 3C, etc., and sells well in Europe, America, Southeast Asia, and other regions. The annual export sales are 20 million US dollars, which are deeply loved by the majority of users.