Can't find what you are looking for?
Welcome to contact us, we will provide you with excellent service!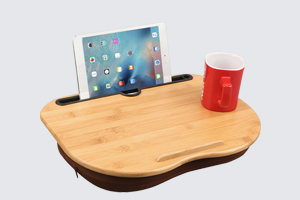 Contact us for free modeling
Just iln the form below and we will response to you within 24 hours.
The product is a small portable multifunctional bluetooth bamboo speaker.It can play music and answer the phone via bluetooth conection of phone,IPAD and other smart devices which support bluetooth;also can play Udisk,MP3,MP4,TF card,MMC card and other storage devices in MP3 format musicor play music with a computer through a source line.When the product is not connected to anystorage deviceit automatically enters into the bluetooth modewhen connected toU disk and TF card,it will play music in U disk ir priority,and then play music in TF card.It can be used by mode switching buttons to choose four modes:BluetoothUSB/TFplay,FIV audio,and AUX input.Features1.Simple and user-friendly design,easy operation,with memory function2.Portable design,small andlight.3.Bamboomaterialelegantappearanceclassic fashion and green.4.Realsignal reduce mail controllow power loss,AB and D class audio power amplifier of power saving design.5.Power supply with high performance,environmental protection,,can be repeatedly charging and charging,energy saving,high energy resource conversion battery power conversion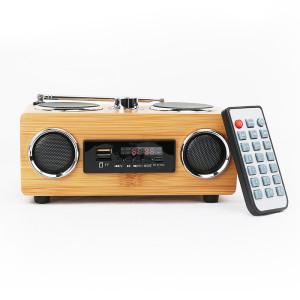 The product is a small portable multi-functional Bluetooth bamboo speaker,Portable design,small and light.
Are Bamboo Cutlery Safer for Kids Than Plastic Cutlery?

Bamboo is a healthier alternative to traditional flatware because bamboo is a natural product. The following is why bamboo is more suitable for your children than plastic.

2022/08/09

Frequently Asked Questions about Bamboo Cutlery

Bamboo tableware is often used in our lives, but do you know why we use bamboo to make tableware? Can bamboo cutlery be put in the microwave? We have compiled some common questions about bamboo tableware, hoping to help you know more about bamboo tableware.

2022/08/01
Phone

+86 18379133698
Skype

Claire@ibambootech.com
Email

Claire@ibambootech.com